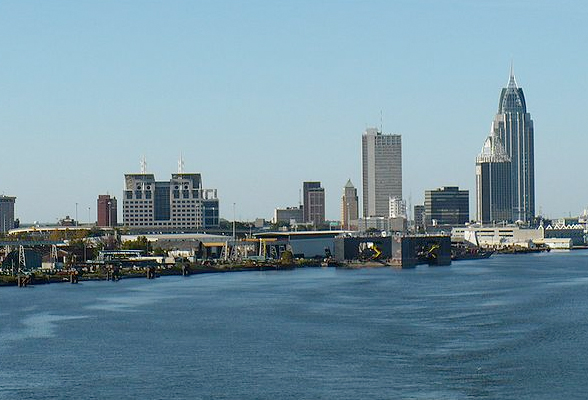 SweetWater 420 Extra Pale Ale draft rolling out May 11th
Atlanta, GA – May 6th, 2009 – SweetWater Brewery, the 2nd largest craft brewery in the Southeast, today announced that SweetWater 420 Extra Pale Ale will be available throughout Mobile beginning May 11. The roll-out will begin with draft only for approximately 30 days, to be followed by bottles of 420 Extra Pale Ale, as well as SweetWater Blue and SweetWater IPA.
"Mobile is a natural extension for us, it a beautiful place to visit, the locals know and support world class beer and the fishing is good to boot," said Steve Farace, Minister of Propaganda from SweetWater Brewery. "We're really looking forward to the visits so we can sample the local charm."
SweetWater Brewery is recognized regionally as an environmental advocate, and champion for clean water throughout the southeast. By supporting and enjoying regionally produced products, consumers can enjoy their new favorite beers even more. SweetWater Brewery is founded on the principle that "We're not here for long time, we're here for a good time", so we can all take steps make the world and our own back yards a better place by what we do, how we do it.
Folks in and around Mobile can learn more about SweetWater Brewery by checking out the SweetWater Brewery site: www.sweetwaterbrew.com.
Here are the beers SweetWater is bringing to Mobile:
420 Extra Pale Ale – Draft and bottles in early June
The 420 Extra Pale Ale is a tasty west coast style pale ale which has a good hop feel to it, and a nice crisp finish. First brewery on April 20th, 1997 this beer has developed quite the following in the southeast. 420 is extremely well balanced which make is our perfect introduction to a new town. Big enough for the craft beer geek to enjoy, but not so challenging of a taste profile that someone looking to sample the newest offering in town would need to be weary – That why we say "Drink em if you got em!"
SweetWater Blue – Bottles in early June
SweetWater Blue is a unique lighter bodied wheat ale that is enhanced with a hint of fresh blueberries. When you first try this beer take a good whiff and you'll smell the blueberry influence, but on the taste it is extremely subtle and the finish is extra clean. Aint no fruit beer, but it is our breakfast beer and perfect for after mowing the lawn. This brew was one of the original two to go through the tanks at SweetWater back in 1997
SweetWater IPA – Bottles in early June
This mammoth India Pale Ale is defined by obscene quantities of hops and balanced with a premium selection of English malts. An extensive dry hopping process contributes to its very intense floral hop aroma. This IPA is unfiltered and as will all our beer always unpasteurized to leave all the natural flavors intact. If you are at the brewery you'll know what every brewery working there has in their hand, that's why we call it "The Beer You've Been Training For" SweetWater IPA recently won a blind tasting against 15 of the best IPA's in the country by the Atlanta Journal and Constitution. Things we narrowed down March Madness style to a final four and SweetWater beat out the likes of Victory, Sierra Nevada, Dogfish, Stone, Brooklyn and many others to be crowned the "Best IPA in the Country.
By mid-2009, SweetWater beers will be available in 6 states across the Southeastern United States. 420 Extra Pale Ale is the brewery's flagship brew, and with its other year-round and seasonal Catch and Release beers recognized for their brewing passion and commitment to "Don't Float the Mainstream"