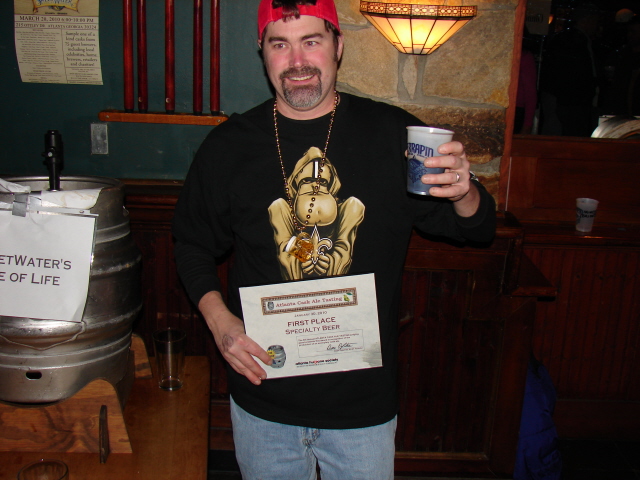 Jan 30th
SweetWater and our head brewer Nick Nock took home the gold once again at the annual Atlanta Cask Ale Festival. The Spice of Life cask Nick created was our Festive Ale that had been aged in a rum barrel for a few months. Over 400 folks were on hand at 5 Seasons at the Prado to taste 17 unique casks from breweries throughout the country.
here is the website for the fest
- check out all the
photos
of this event. if you missed it, don't sweat it our
Brew Your Cask Off Festival
is March 20th and we will have over 75 unique casks on hand from 75 guest brewers - I am sure Nick will have a few beauties there himself.